Hey there!
I'm Isa – a.k.a. Izzie and I'm a Latina artist from New York, currently residing in Boston, MA!
I went to school for design and photography, and have had my hands in all areas of art and creativity from painting to writing to.. you guessed it, jewelry making.
I'm a serial hobbyist, and some other joys include playing video games, foraging, reading comics, travel, cooking, blogging, among others. I just love getting my hands into new stuff all the time!
I've always dreamt of being able to make a living (or partially) off of my art. I learned to make jewelry first as a hobby to make the sort of fun jewelry that I would want but couldn't find, and was encouraged by my loved ones – as so many of us are – to try and make it a small shop.
I hope you love my work as much as I did making it. Every time I sit down at my desk I discover something new about the tools I'm working with as well as myself as a creative.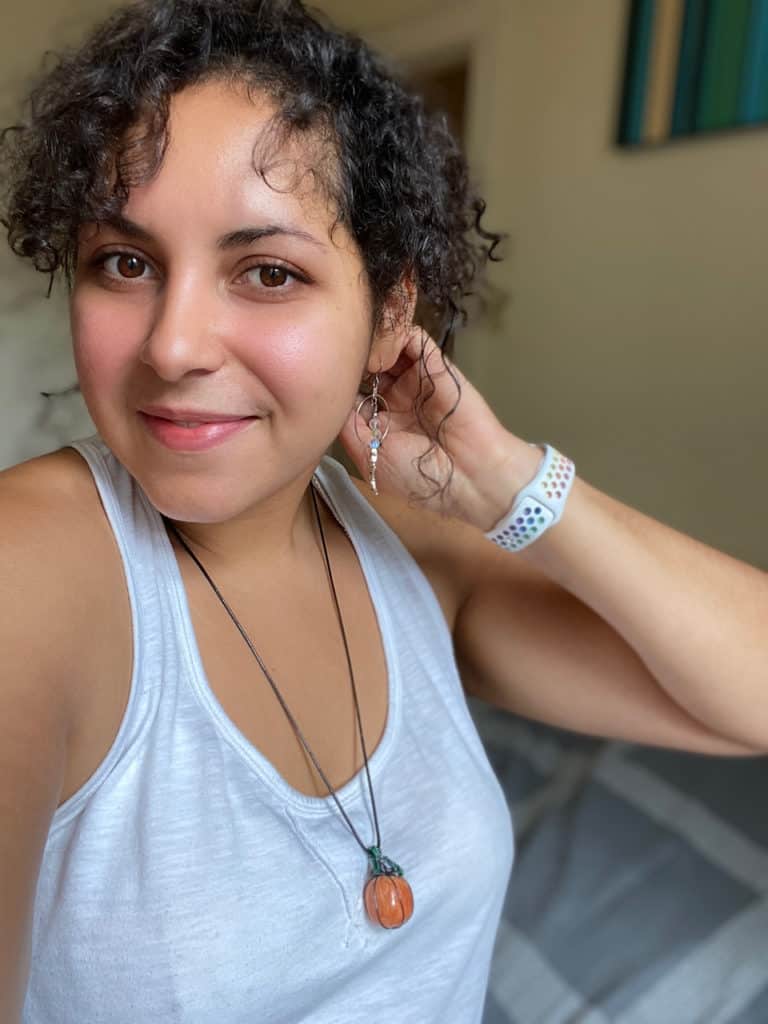 My family is from Puerto Rico, and bómba is a traditional style of dance from the Island from our African ancestors. It's a beautiful, high-energy dance driven by rhythmic drumming. Check out the video below to learn more and see the dance in action
And bling? Well. We Latinas just love our bling. 
So it all comes together here – a collection of fun, funky, and fabulous gear straight from my heart and hopefully to yours.